UC Advocacy Network
universityofcalifornia.edu/get-involved/advocate
The UC Advocacy Network (UCAN) is a digital grassroots community that speaks out in support of UC with state and federal lawmakers. Thousands of students, staff, faculty, alumni and other UC allies have joined UCAN and are committed to making a difference in people's lives.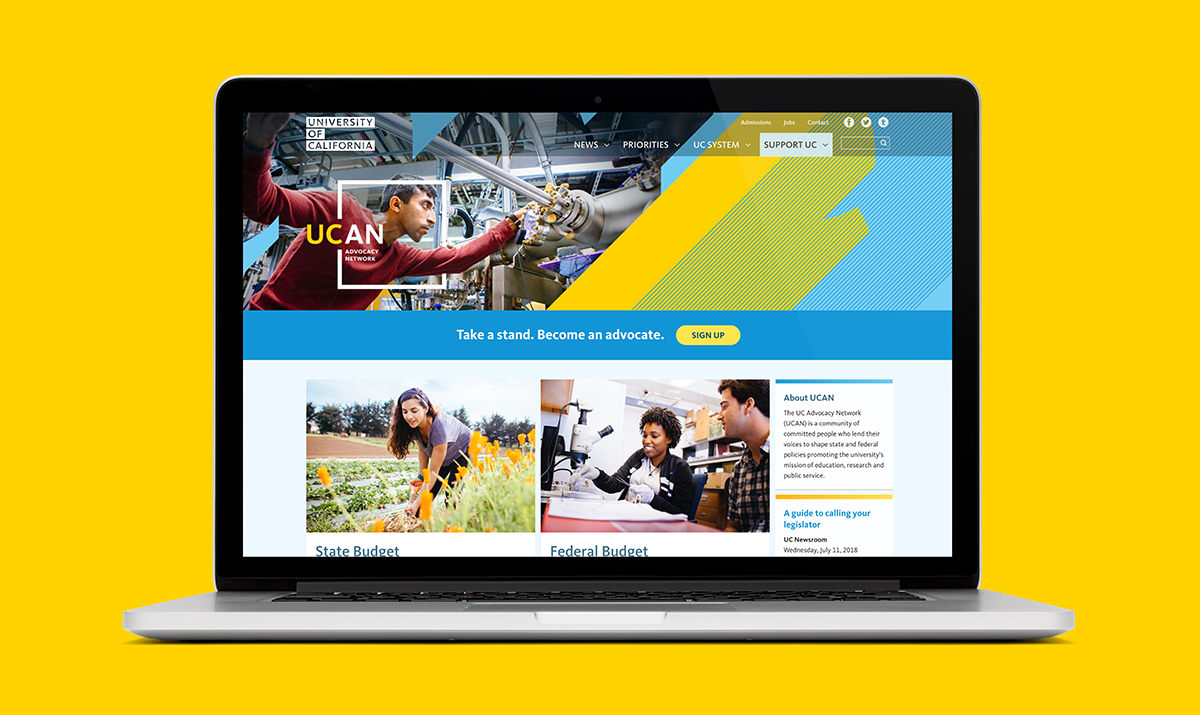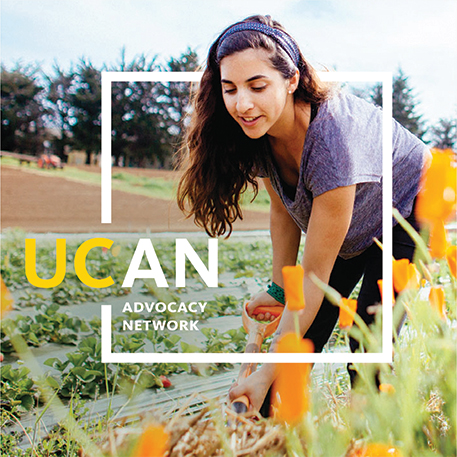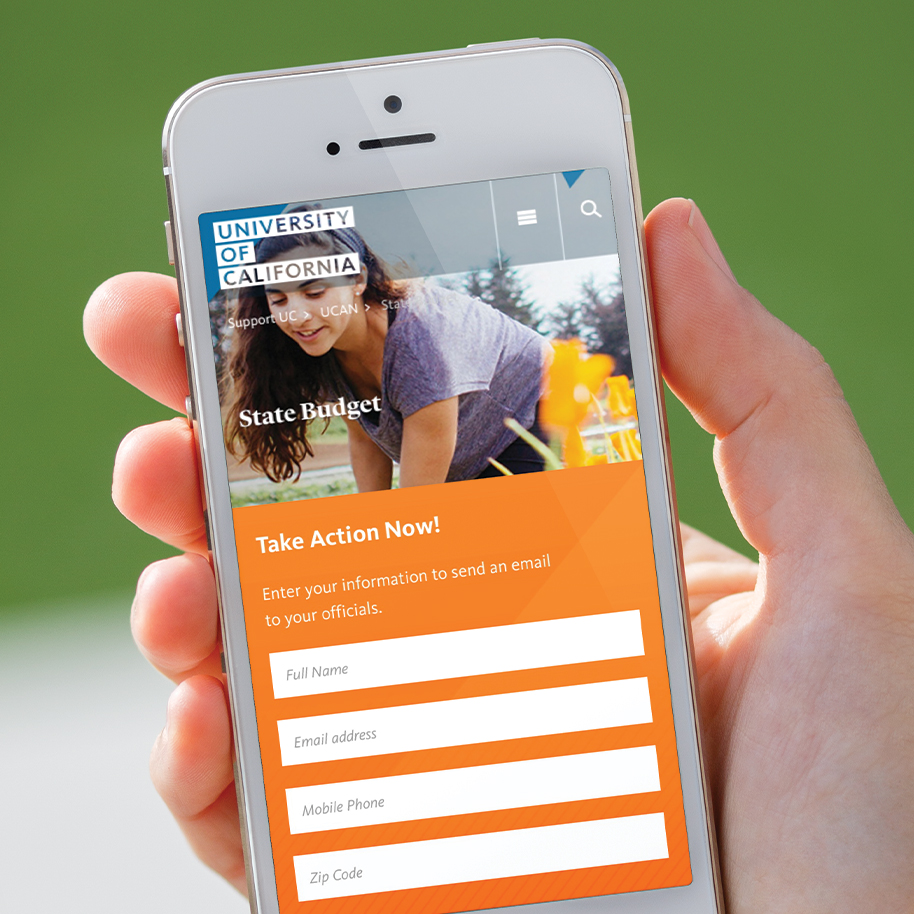 ---
Student Ambassador program
The UCAN Student Ambassador program is a diverse group of passionate students who advocate in Sacramento and help increase the number of students participating in advocacy from all campuses. We created a suite of items to help them recruit students on their campus.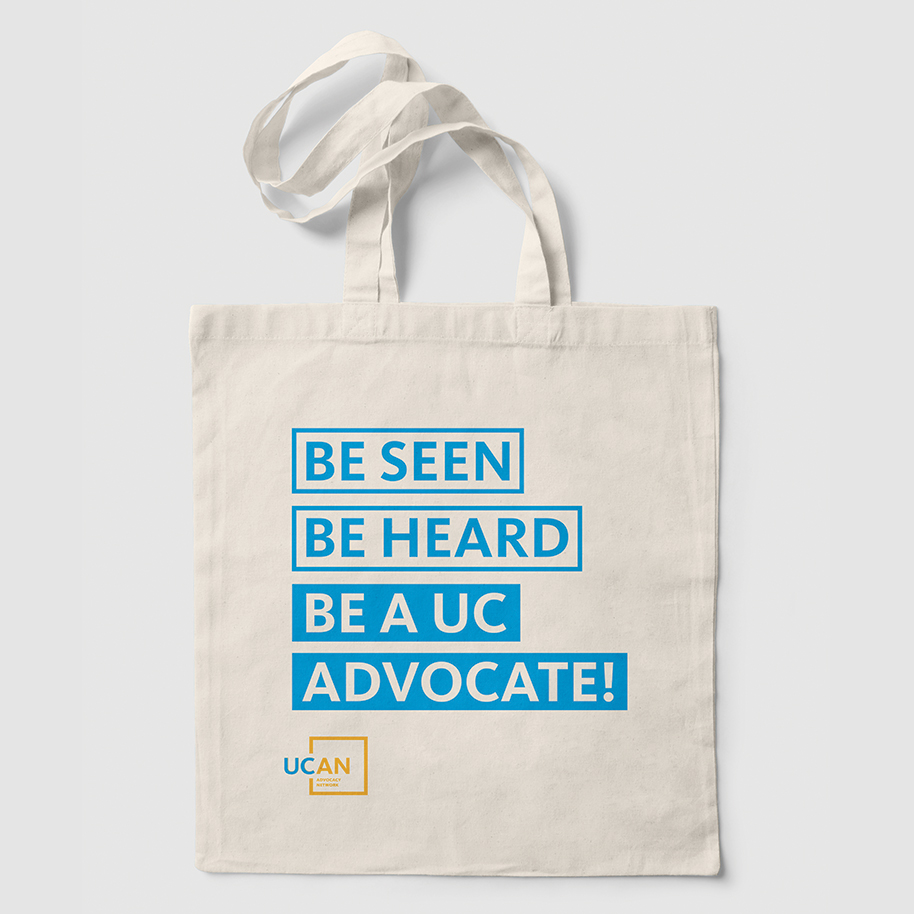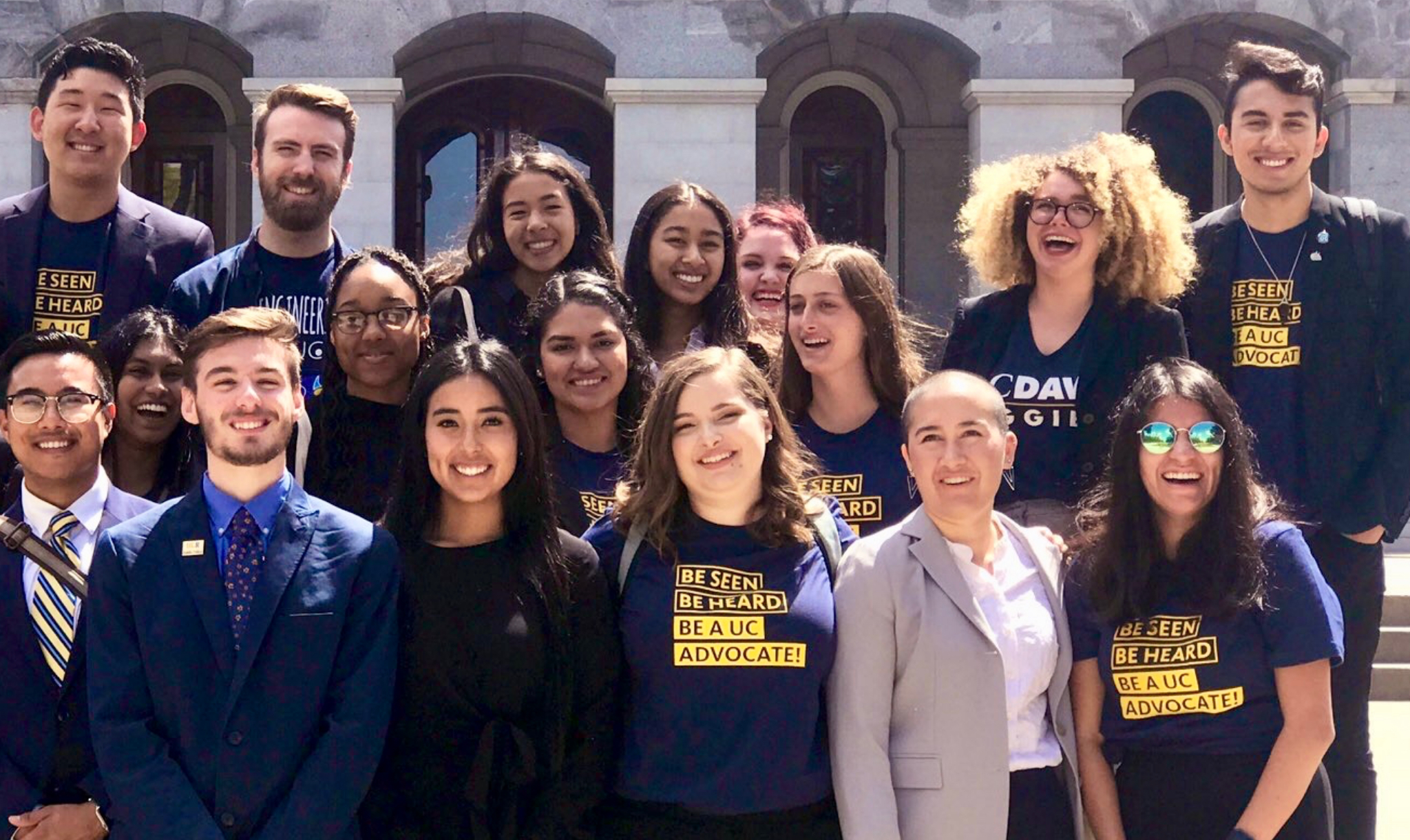 ---