Get Out The Vote
universityofcalifornia.edu/civic-engagement
In January 2020, the University of California launched a systemwide, nonpartisan get-out-the-vote and civic engagement campaign. The effort sought to increase voter registration and turnout among UC students and the wider UC community, support the state of California in driving participation in the 2020 elections and U.S. Census, and demonstrate UC's deep commitment to public service.
Building civic engagement
The campaign succeeded in engaging tens of thousands of UC students, alumni and community members across all 10 campuses, bolstering our relationship with the California Secretary of State's office and other policymakers, and elevating public awareness across California of UC's role in preparing the next generation of civically-engaged leaders and citizens.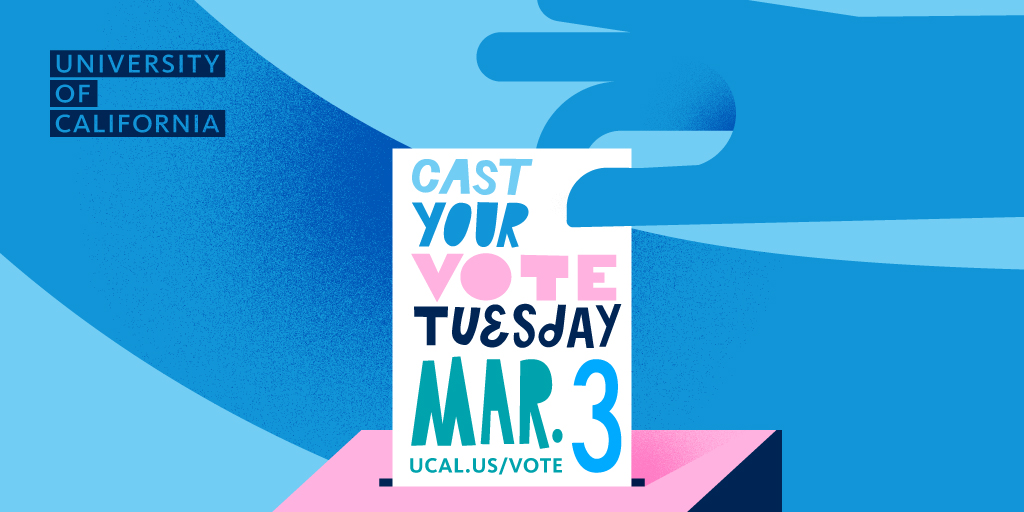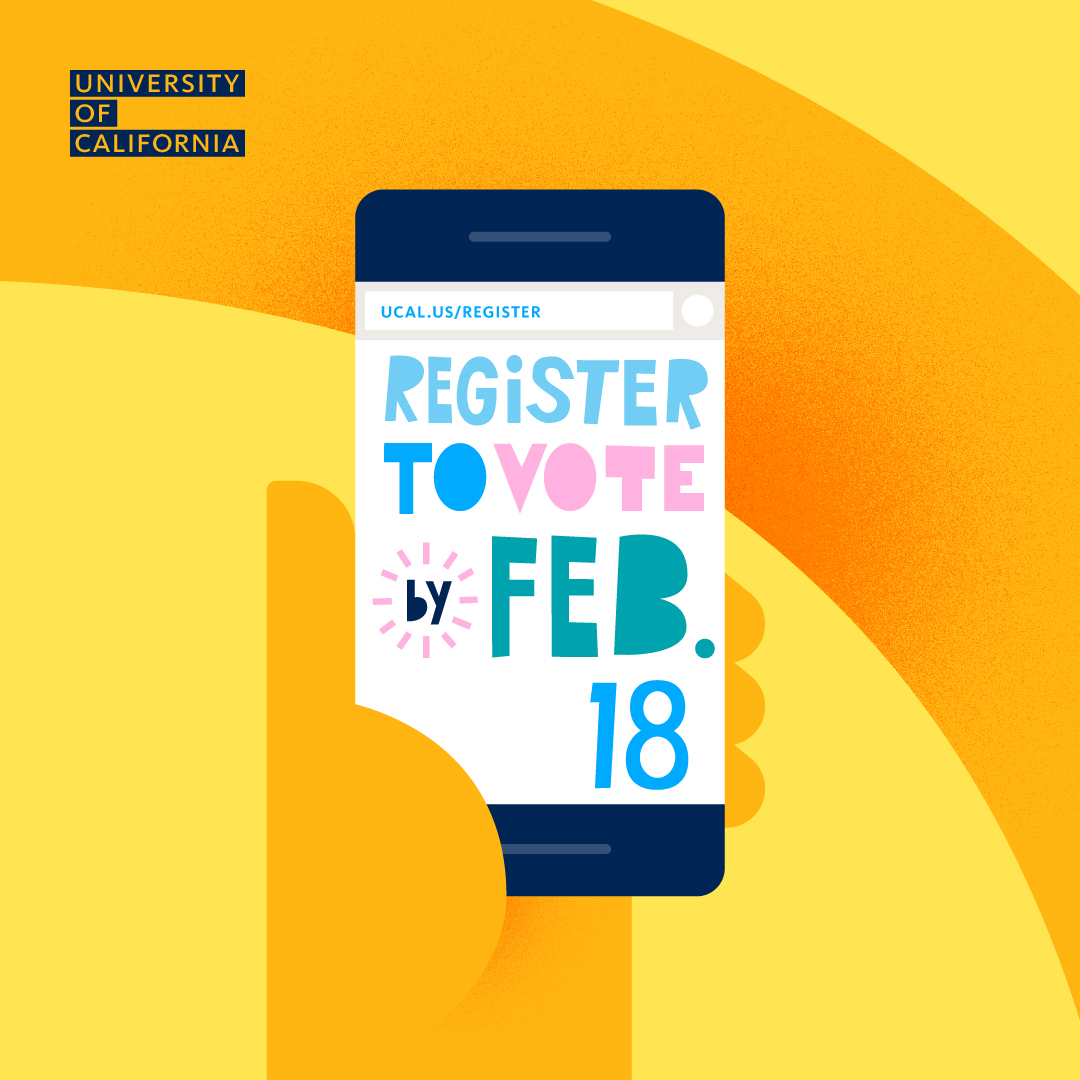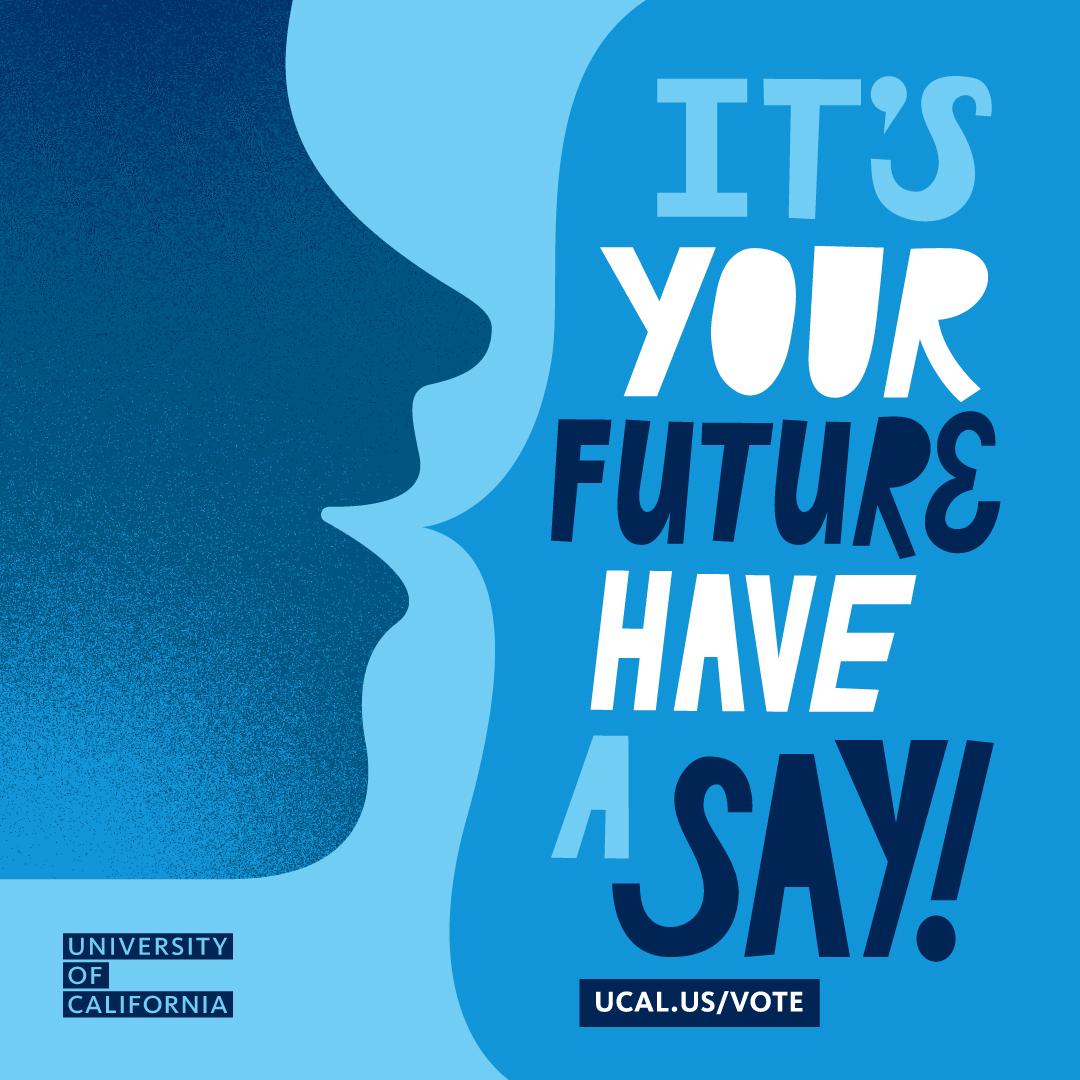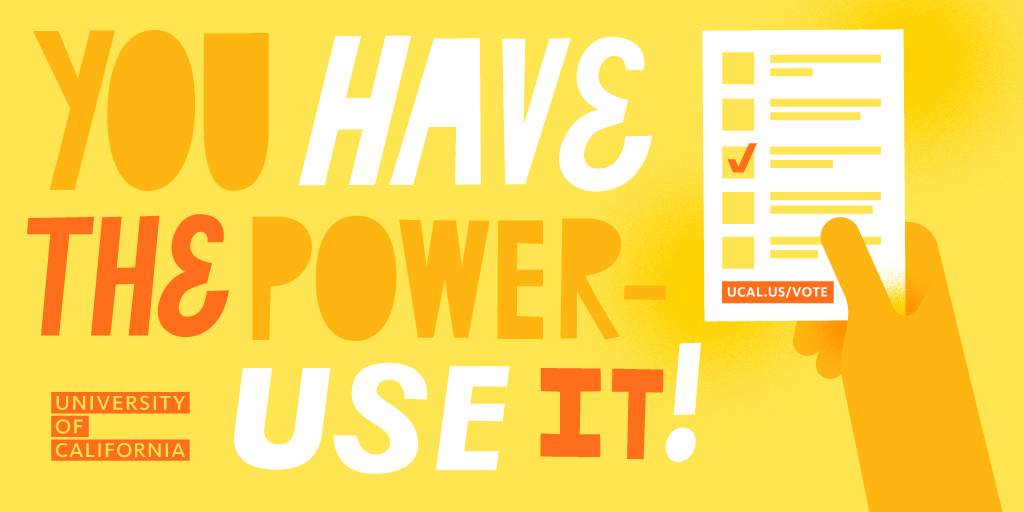 Digital
As part of the campaign, UC launched a new civic engagement website with unique pages addressing voter registration, turnout, and the U.S. Census. UC also partnered with Rock the Vote to create a simple voter registration tool that enabled new voters to begin the registration process directly from our site.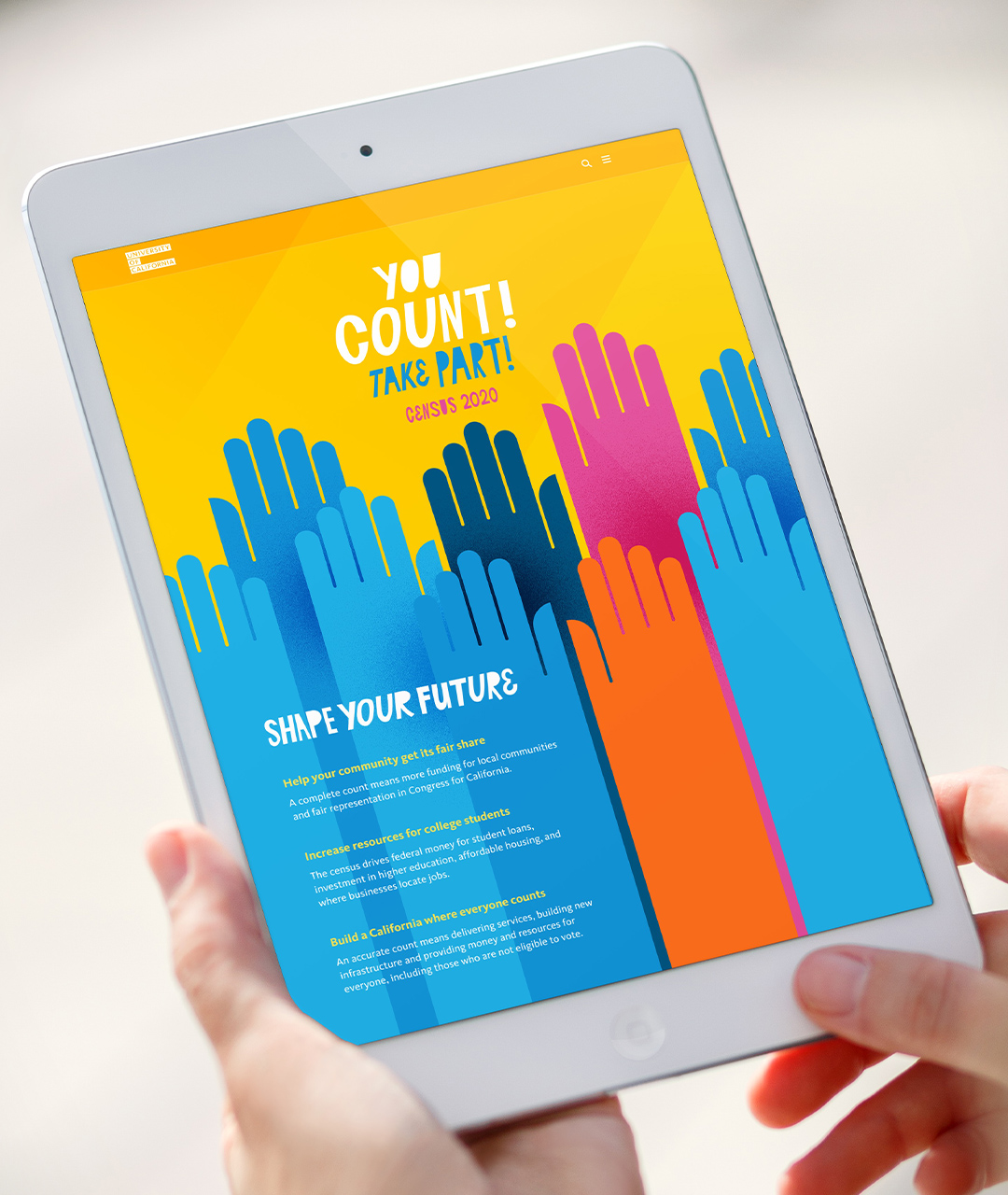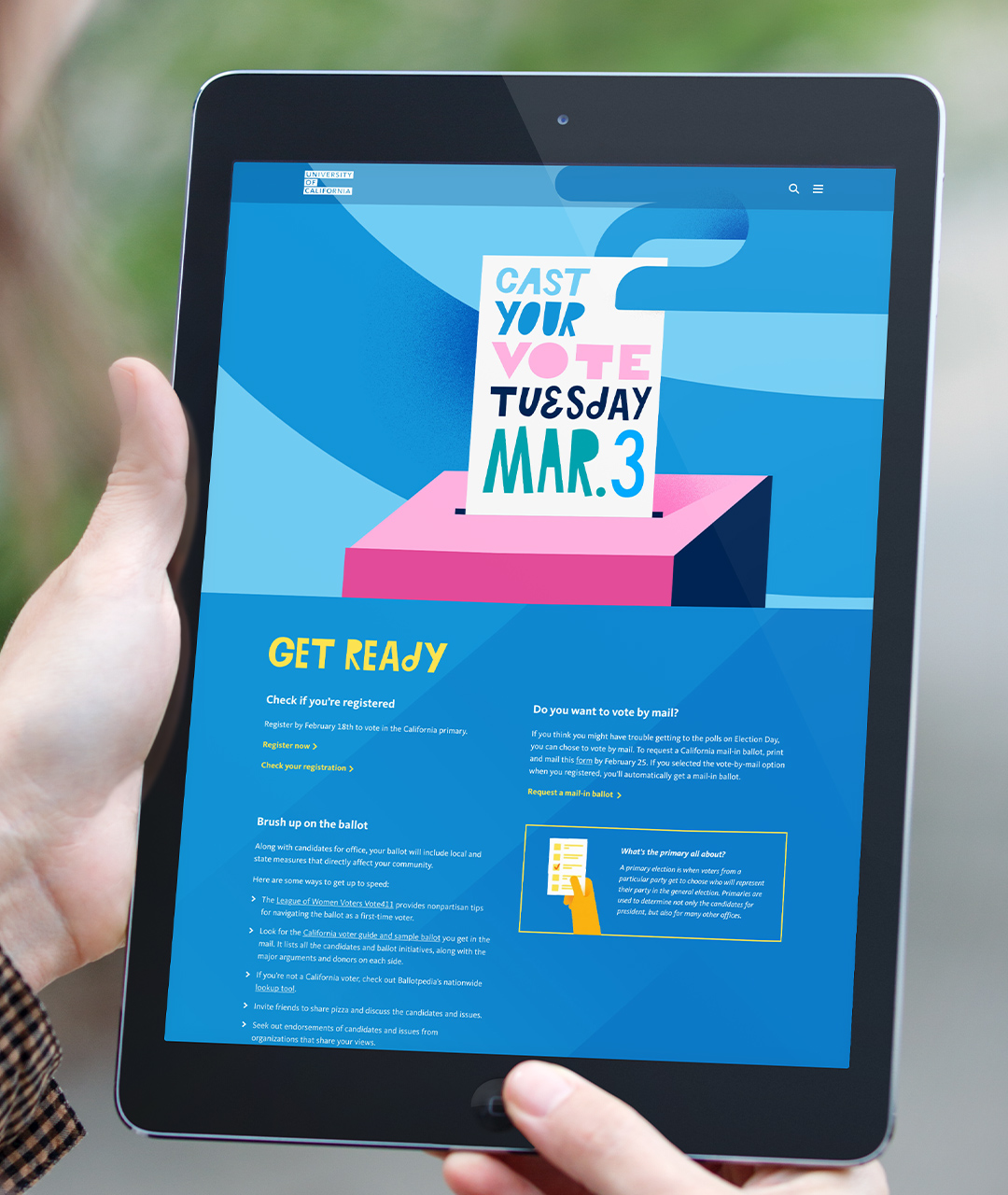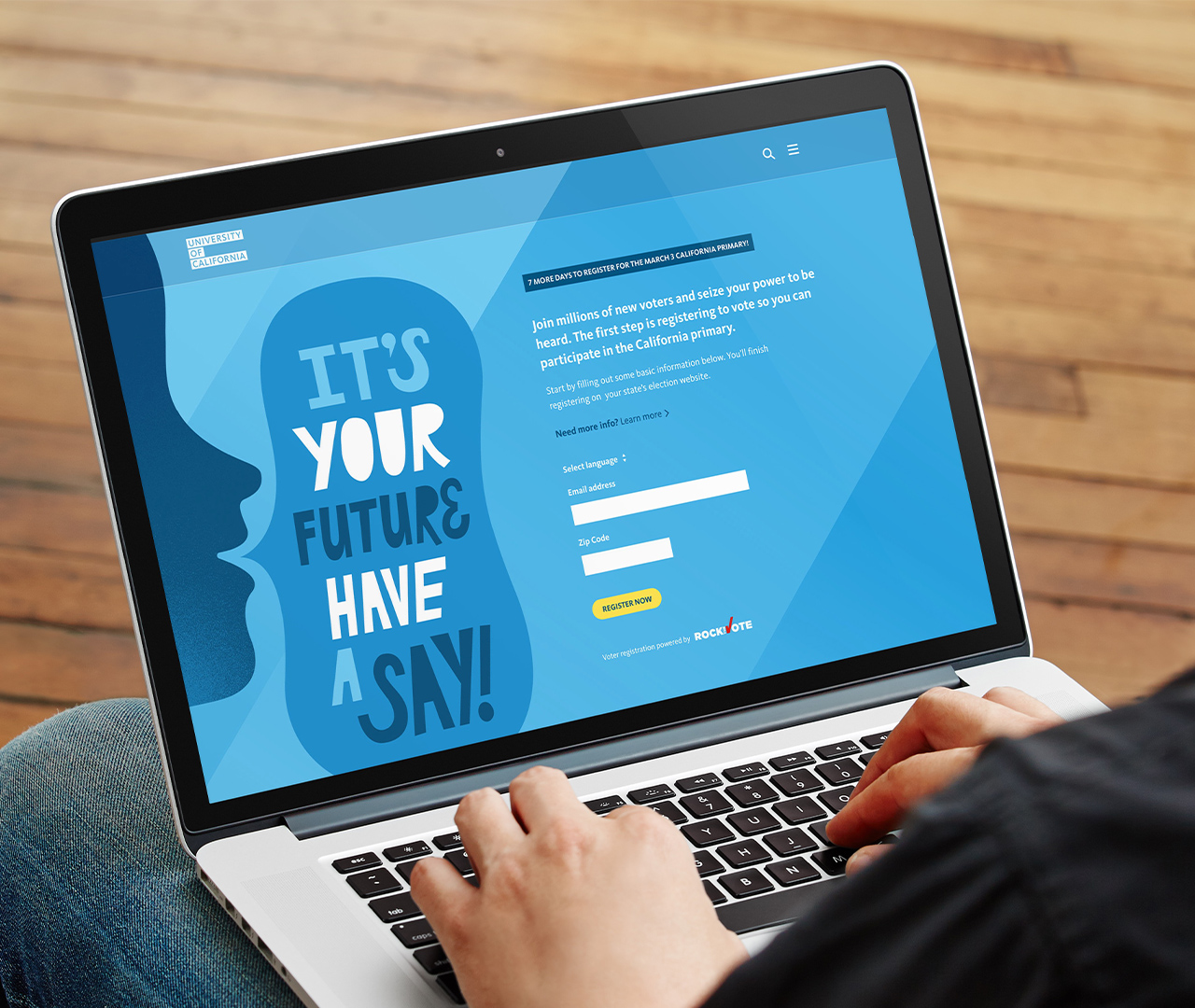 ---
Awards
CASE Circle of Excellence 2021 – Silver
---