100 Students
100students.universityofcalifornia.edu
This interactive site lets users explore a data visualization of UC's undergraduate student body and how it would look if all 220,000 of its members were represented by just 100 students.
By offering this simplified view of UC's student body, users can discover for themselves some of the surprising and inspiring facts about our community: that roughly 30 percent transferred from a community college; that 40 percent are the first in their families to go to college; and that 37 percent will go on to earn an advanced degree.
Exploring data
By inviting users to explore the data on their own, and presenting it in a unique, easily-understandable framework, we created a powerful tool to communicate the remarkable diversity in backgrounds, ethnicities and incomes of our student community and the productive futures they go on to achieve.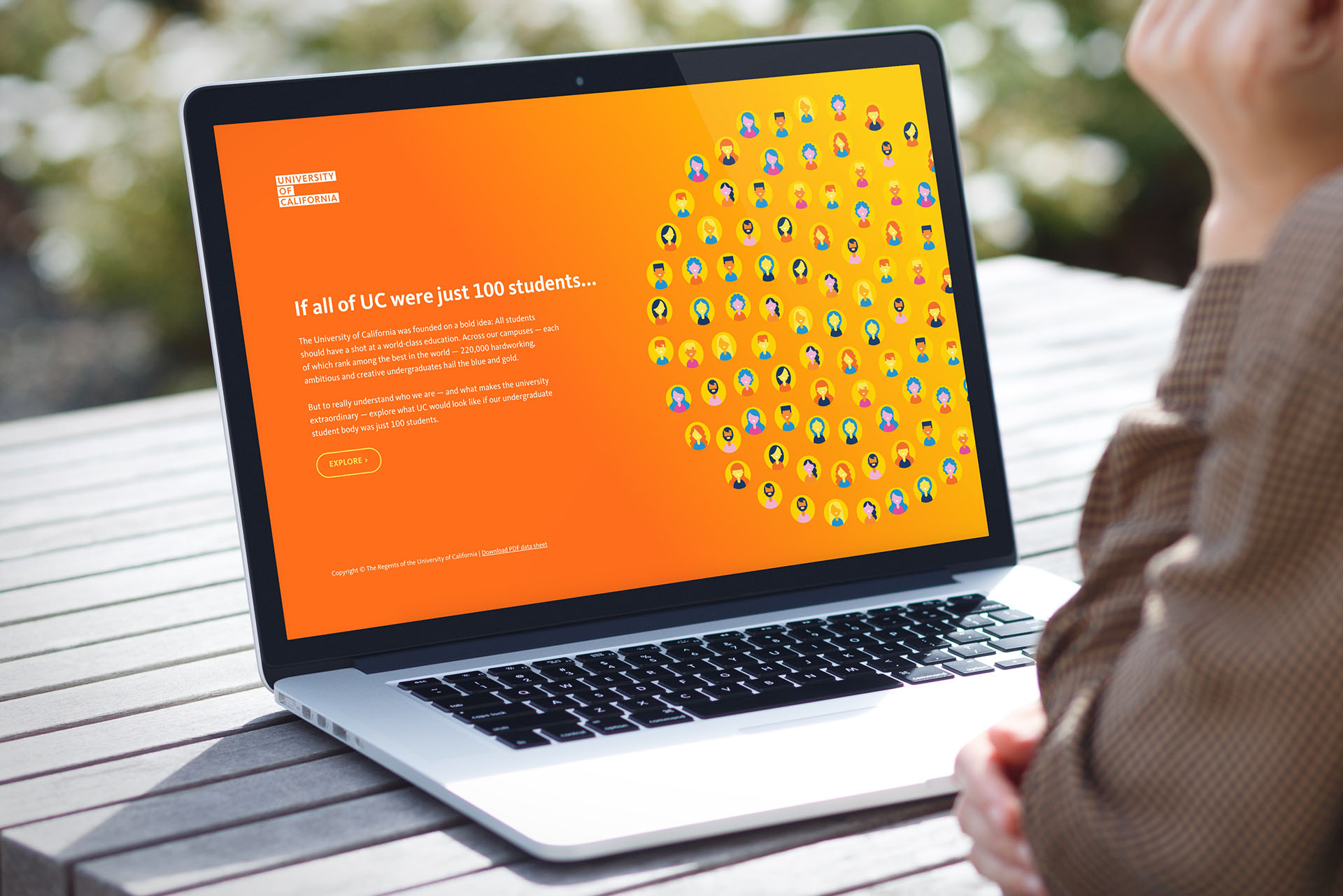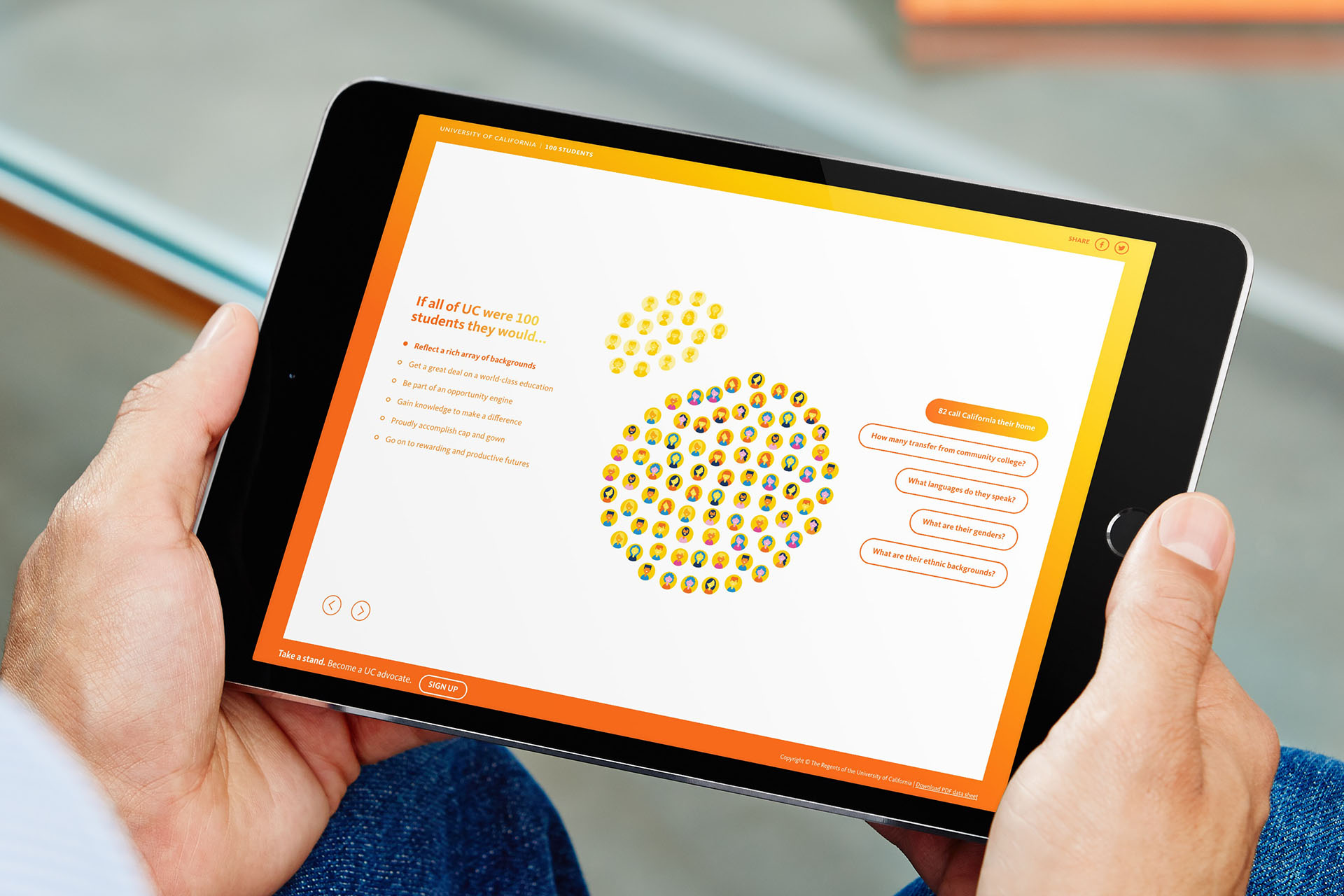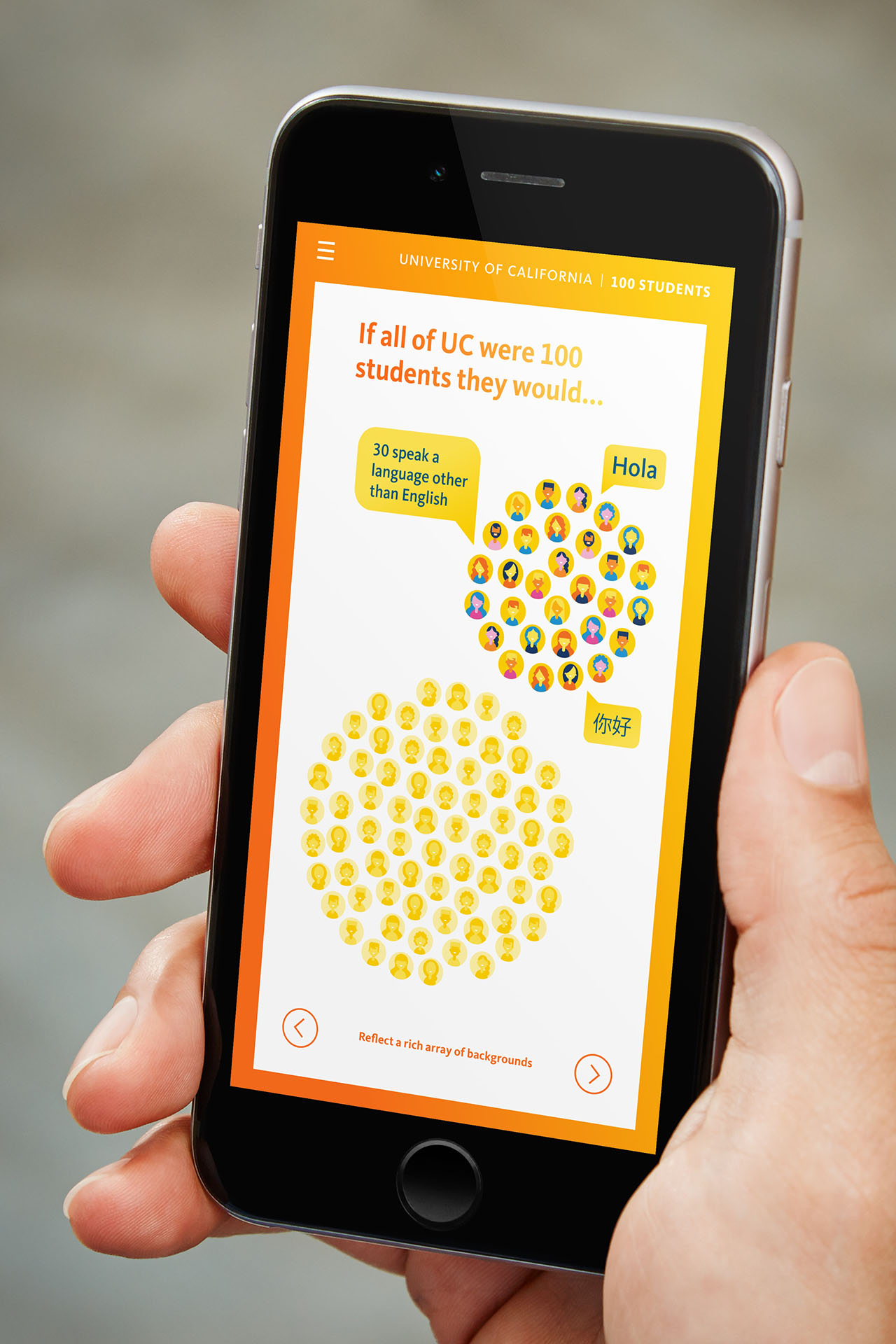 ---
Awards
CASE District VII 2019 – Gold
UCDA 2018 – Gold, Best in Show
---