College Signing Day
On May 1, 2019, the University of California teamed up with Michelle Obama's Reach Higher Initiative to host College Signing Day, a national celebration of students choosing to pursue higher education. Roughly 10,000 California high school and transfer students from areas with low college going-rates attended a star-studded celebration at UCLA's Pauley Pavilion that was live-streamed around the country. UC's Marketing and Communications team created a visual identity that incorporated aspects of both UC and Reach Higher's brands to create a look and feel for the event that was bold, bright and energetic.
The Pavilion's concourse area was adorned with UC/CSD branded materials and environmental signage, including a multimedia video installation and two large Instagram-friendly backdrops for student selfies. CSD and UC campus banners lined the concourse perimeter leading to a Firstgen student area and UC paparazzi walkway. Free collateral, consisting of UC, Firstgen and CSD badges, stickers and UC pennants, was given away at tables throughout the concourse.

Large, 10-foot tall illustrations of student characters covered many of the pavilion's windows. These illustrations were also incorporated into the environmental signage and free items students received as they entered the Pavilion—each student receiving a CSD backpack containing a notebook, toothbrush and T-shirt as a memento of the day.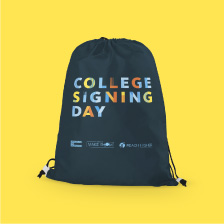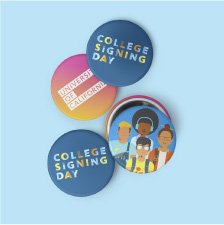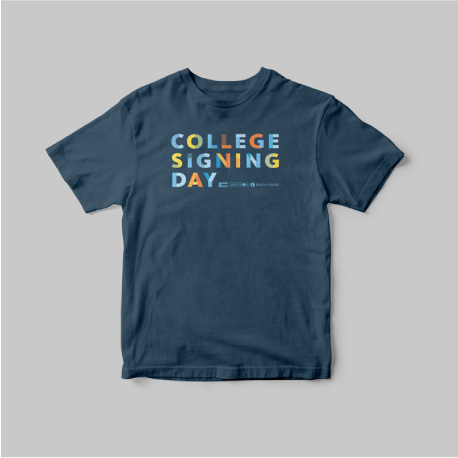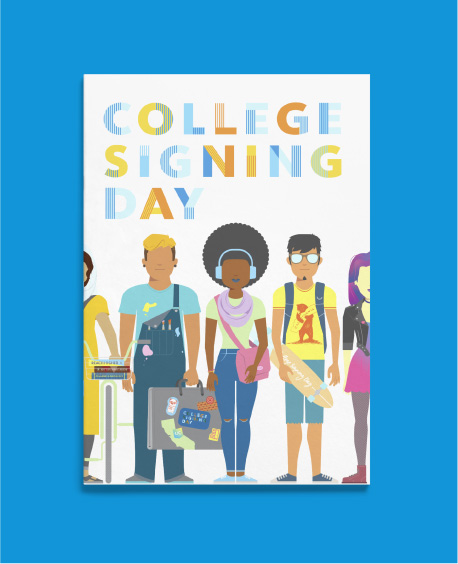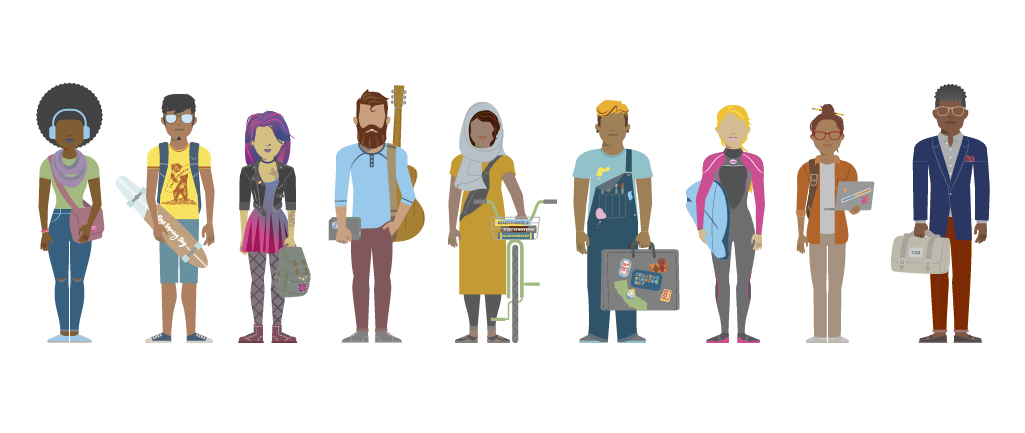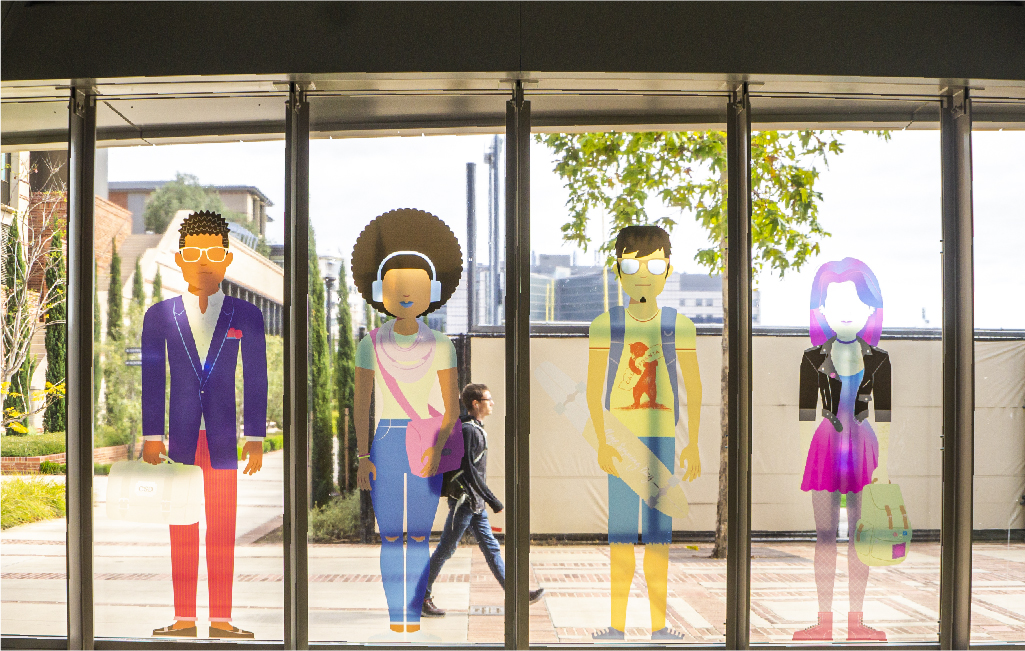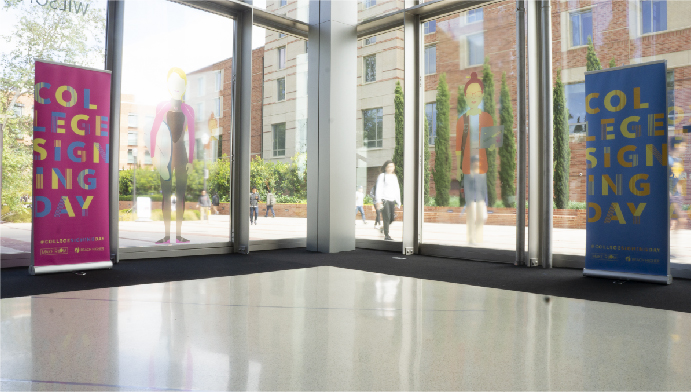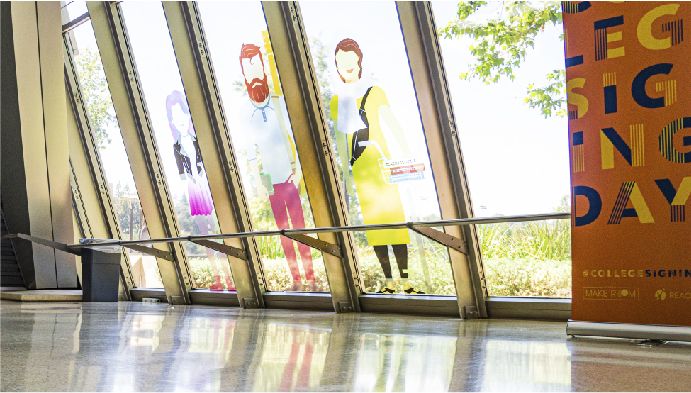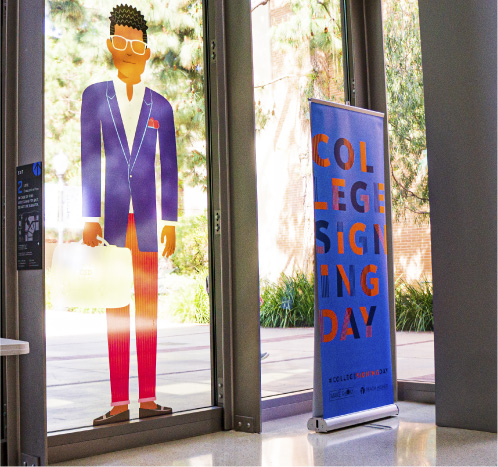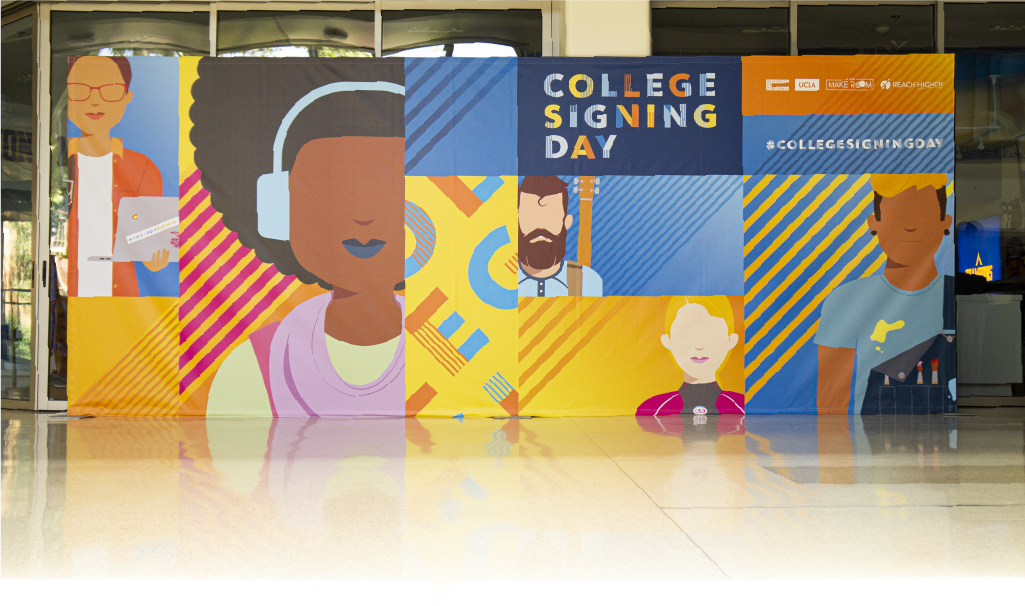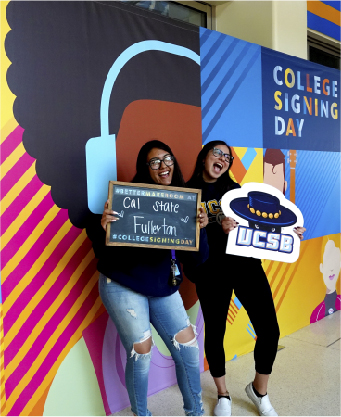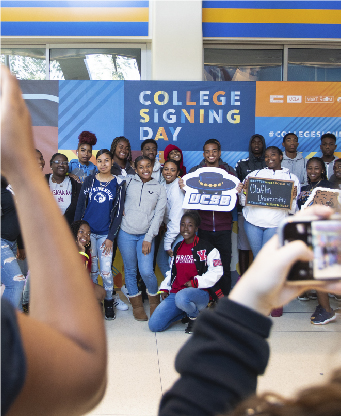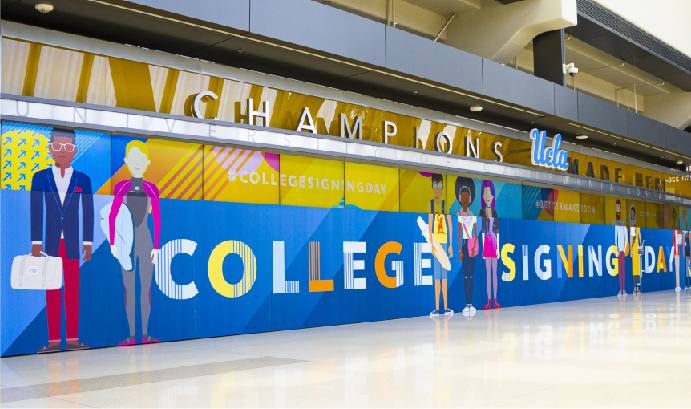 ---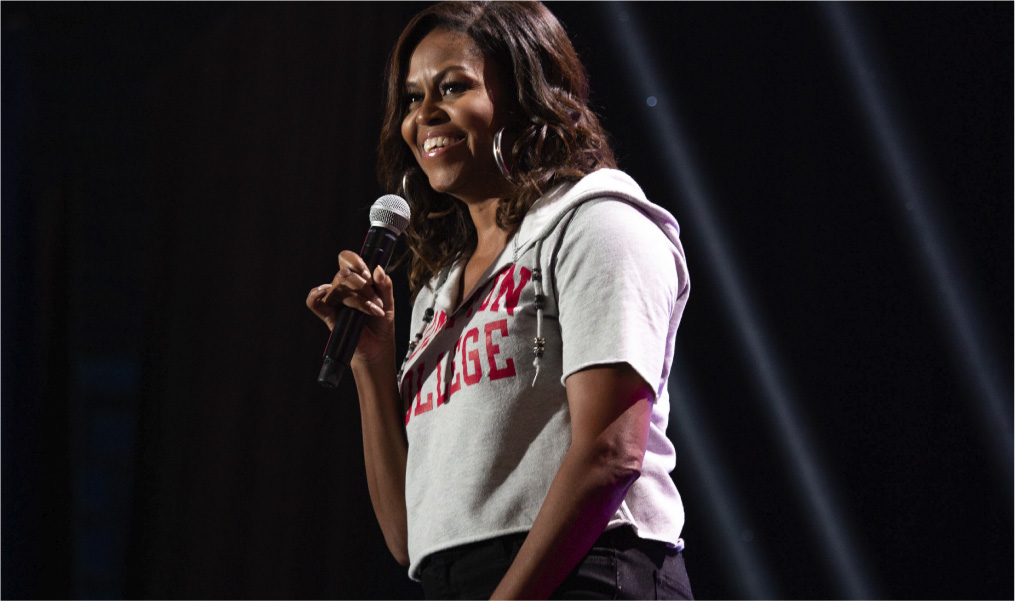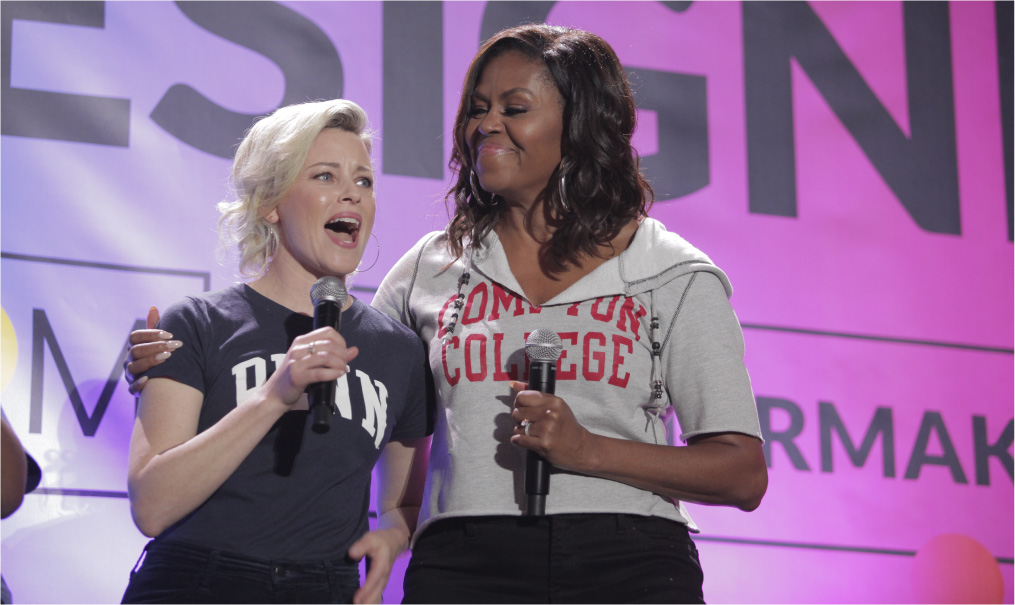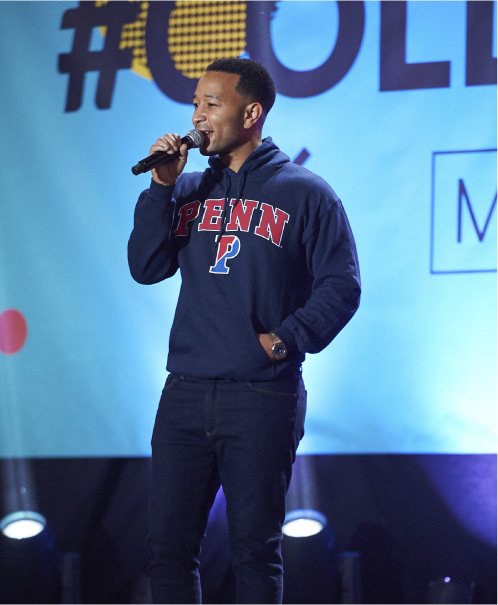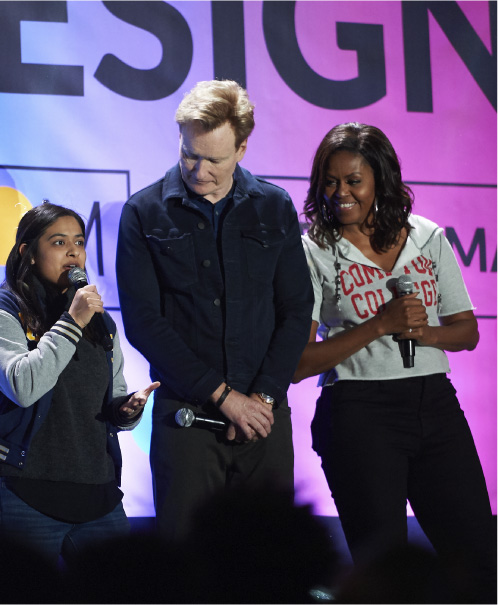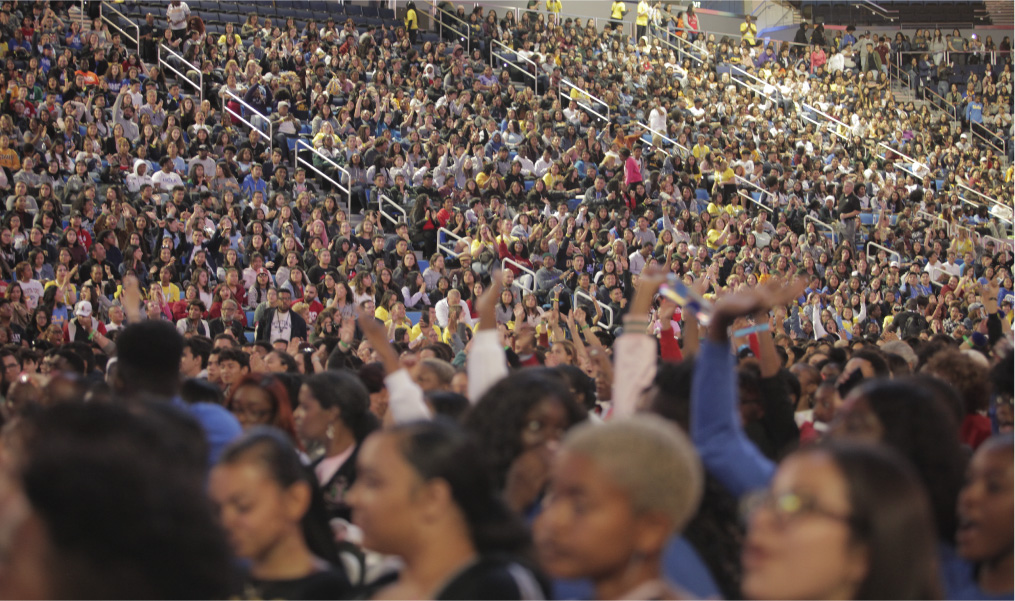 ---
Awards
CASE Circle of Excellence 2020 – Gold
CASE District VII 2019 – Bronze
GDUSA Award 2019
UCDA 2018: In-house team – Excellence
UCDA 2018: Special Event – Excellence
---