Power of Public
public.universityofcalifornia.edu
The Power of Public campaign showcased UC's extraordinary role in Californians' daily lives and reinforced the idea that, as a public institution, UC exists to serve the people of California.
The campaign highlighted all the unexpected—and delightful—ways UC touches the lives of people in the state and it also flipped the connotation of "public" to show UC as a repository for California's collective excellence. By taking well-known phrases that include the word "public"—for example, public transit, public debate, public records and public office – the campaign created a twist on the understood meaning by pairing the phrase visually with an unexpected, bold image.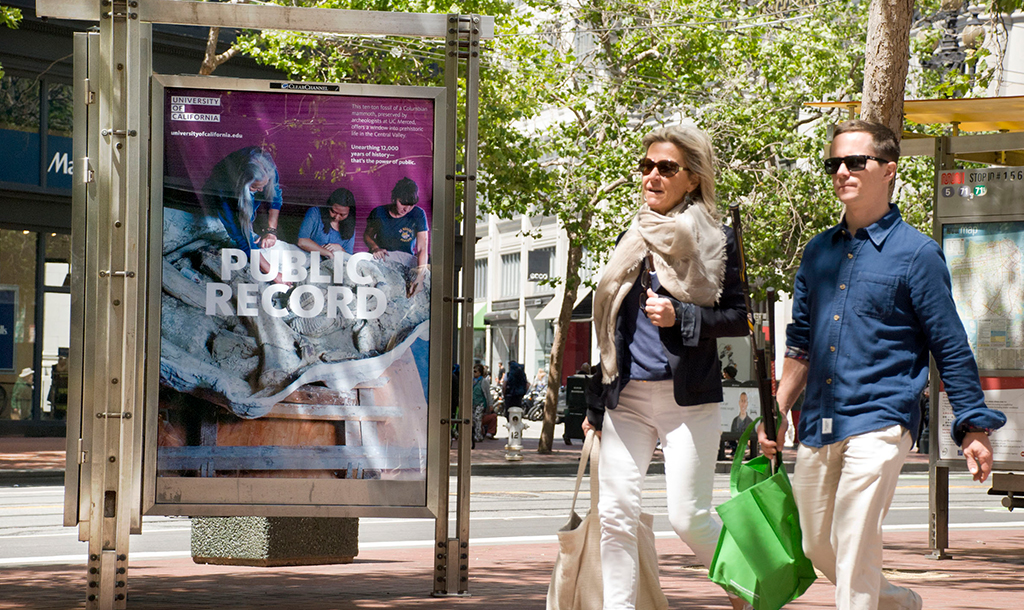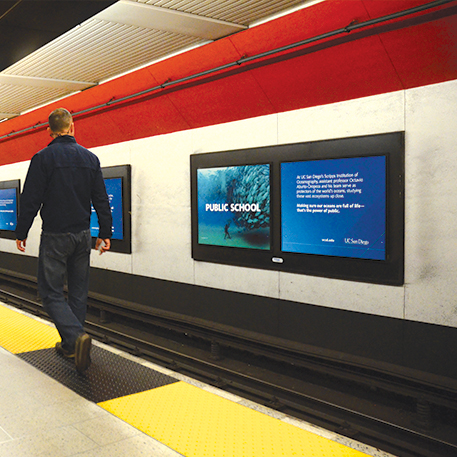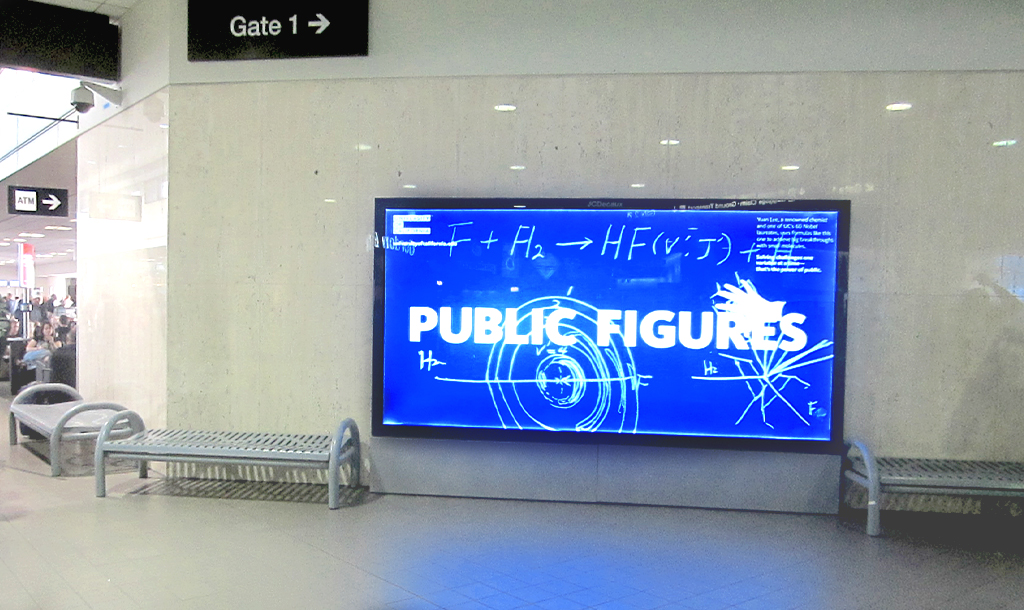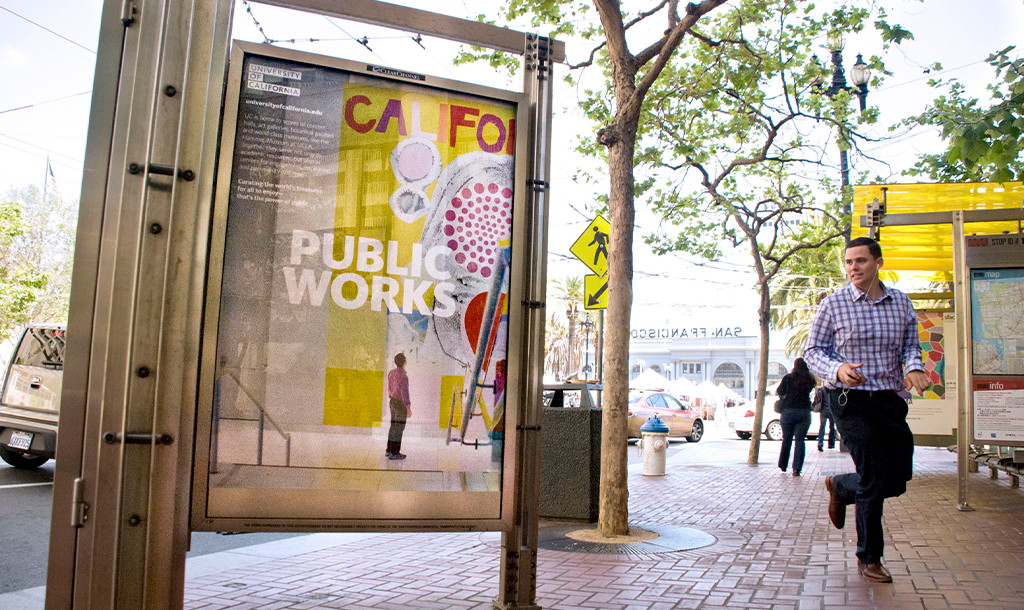 ---
Digital
The campaign was brought to life through a multi-faceted approach that included an interactive microsite and social strategies, all of which funneled users to our site, universityofcalifornia.edu, where dozens of in-depth stories behind the ads were featured. The subsequent October-November buy drove users directly to the campaign microsite, public.universityofcalifornia.edu.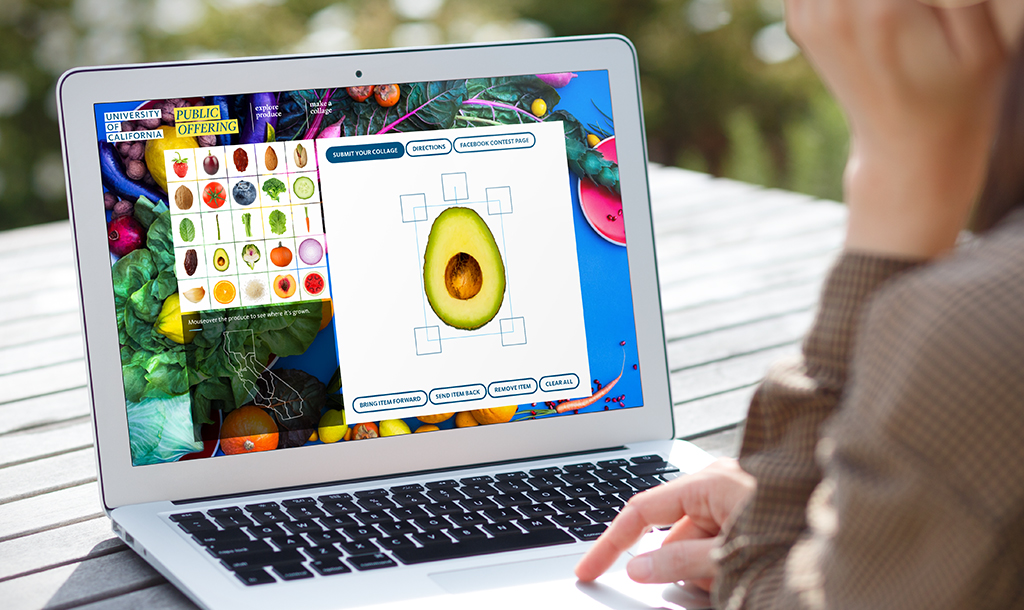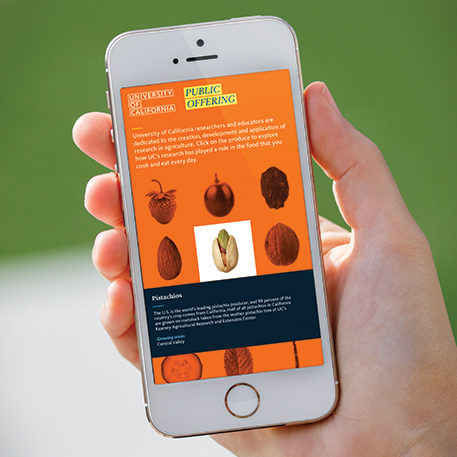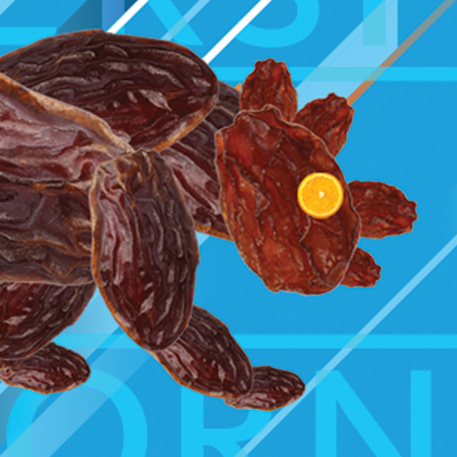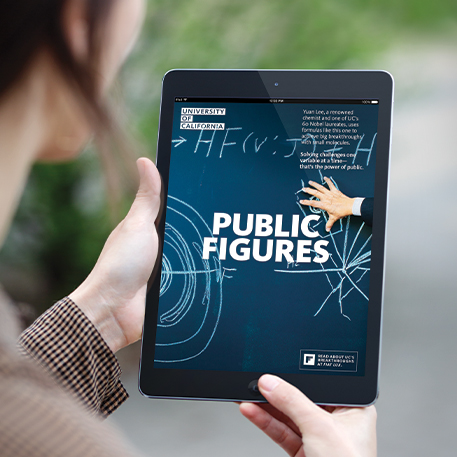 ---
Awards
UCDA 2015: Website – Silver
---